Marriage Proposal Dinner Cruise
A Sailing Yacht is an excellent choice for your perfect marriage proposal!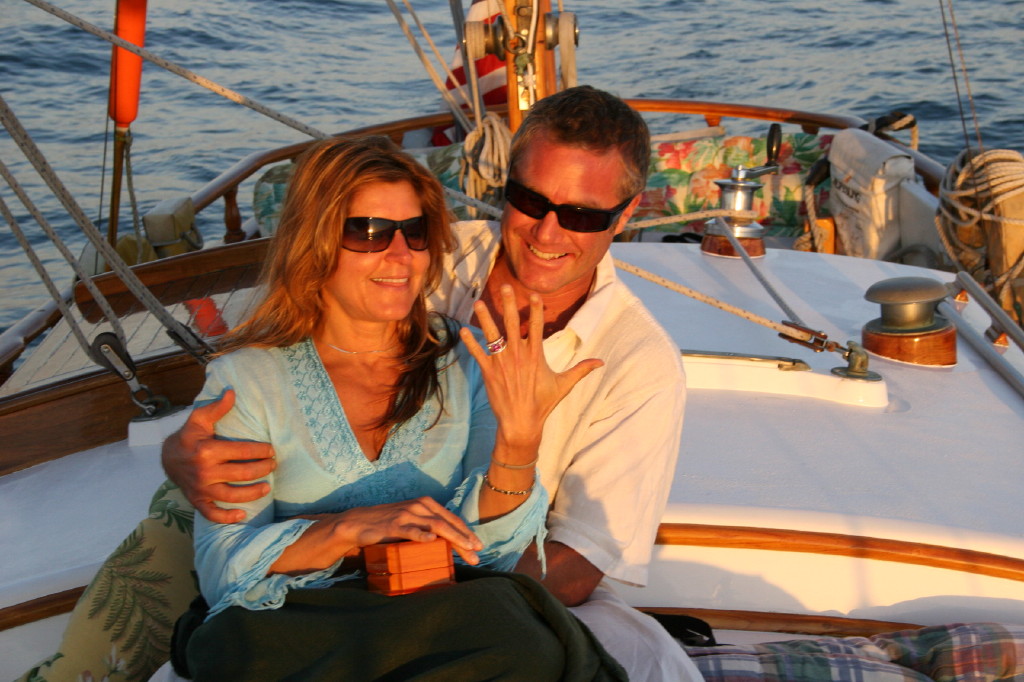 We suggest dinner aboard, followed by a harbor cruise and sunset sail. A very nice flower arrangement can be here ahead of time, and if you want, send us your personal card and we'll place it with the bouquet as an additional surprise. Very romantic... how did that get there??
Amethyst sailing yacht is very romantic, elegant; perfect for your proposal.
You will arrive to a beautifully set table for two aboard a luxury sailing yacht, a special catered dinner, with complimentary beverages or BYOB Champagne and wine, and the setting sun. You propose and she says yes!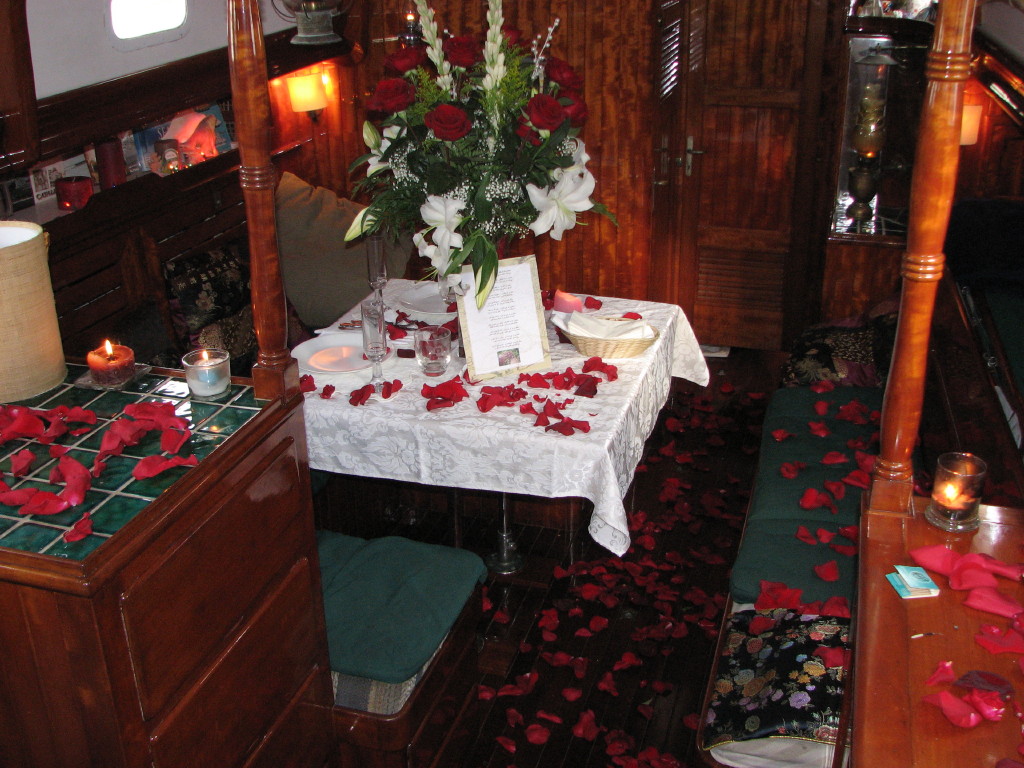 Arriving to the marina, an hour and a half or two hours before sunset you will have a beautiful, private dinner down below. The Captain is your waiter, and soft music is playing during your private dinner.
After dinner come topside, and we'll have a sunset harbor tour on the way to a coastal ocean sailing tour to see the sunset. For fun, help Capt. Mack pull up the sails! The Captain then suggests that you both go sit up forward on the boats cushions and pillows with your champagne bucket to get a better view of the sunset. Then the Capt. goes to the back and sits low out of sight behind the wheel out of hearing range, which will give you time and privacy to propose... it's a perfect proposal! Capt. Mack can take pics and video as well, if you want and its free. See pics below.
Features & Benefits

A Sailing Yacht is an elegant place to propose.
A private dinner cruise with the sun setting at sea is very romantic.
Cruises are custom tailored for your desires and schedule.
Flowers and personal cards are available for an additional surprise.
Complimentary beverages of choice, BYOB Champagne or wine.
Music whilst you dine.

Costs
3.5 Hr $780.00 Dinner setting with a harbor tour and music sunset sail towards Malibu.
2.75 Hr $560.00 Sailing Yacht Sunset Proposal, Dinner setting, romantic sunset sailing.
1.75 Hr $380.00 Sunset Sail without dinner, Let get out to sea to propose!

Extras
Dinner menu choices and flowers are available separately. Call for details.